Contact Us
Georgia Dermatopathology Associates is at your service 24/7–whether your needs involve run-of-the-mill reports or special requests, we're ready to help with fast response, professional results and courteous service.
Directions
Get directions to our offices from any location via the map below. For your convenience, we have listed directions to our offices from the Hartsfield-Jackson Atlanta International Airport.
1. Take I-85 north into Atlanta. (9.0 miles)
2. Exit on I-20 EAST toward Augusta. (2.7 miles)
3. Exit RIGHT onto Moreland Avenue NORTHBOUND. (US 23/Georgia Highway 42)
4. Proceed on Moreland/Briarcliff for 3.3 miles. (The street name changes to Briarcliff Road at the intersection of Ponce De Leon Avenue)
5. Turn RIGHT at the traffic light at the intersection of Briarcliff and North Decatur Road.
6. Follow North Decatur Road EAST for 0.6 miles. GDA will be on your left. (1534 North Decatur Road)


View Larger Map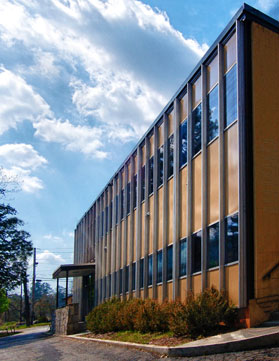 For more information, please contact us at:
1534 North Decatur Road NE
Suite 206
Atlanta, GA 30307-1000

Voice: (404) 371-0077

Client Local 24/7 Voice: (404) 371-0027

Client Toll-Free 24/7 Voice: (877) 371-0027

Cellular: (404) 431-9249

Fax: (404) 371-1900

Email: mhoward@gadermpath.com
Or send us an email using the form below.